570 Players have voted for this server in November.
1675 Votes - All time

Top Voters

Top Voters

tuskuactufour - 26 votes
.Dj_Roomba7248 - 22 votes
KatMochiChaos - 22 votes
balarkid - 18 votes
InfiniteBR - 15 votes
danipo1 - 14 votes
FailureFerret - 13 votes
TanukiTomo - 13 votes
ImposingFox - 12 votes
imbrucewayne - 11 votes
SIlverfaceG
2023-11-07 16:09:44
wonderful server great people silvr is the nicest person ever
SIlverfaceG
2023-10-28 00:00:50
good server very good server best server great server yay people
SIlverfaceG
2023-10-20 09:42:01
YAyyyy such a good serve OMG worlds best server yes yes server number one
SIlverfaceG
2023-10-08 17:49:54
so much cool stuff added to thei server monthly. this is a great to play on. fun stuff going on .
SIlverfaceG
2023-10-07 02:02:19
this is a great server it is very freindly and peaceful
LaHemoglobina
2023-09-30 11:34:49
active people, active owner, slimefun, pyromining, pyrofishing, mcmmo, towny, this server has literally everything, the best server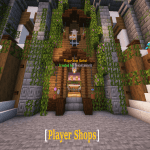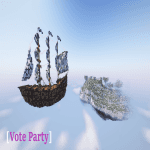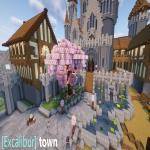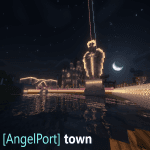 Server IP - Copy to Minecraft Client to Play: play.infinitemc.net
Introducing InfiniteMC
InfiniteMC is a fun community server with tons of entertaining and enjoyable survival options to choose from. Expect a slimefun server like no other, our gameplay is truly unique. We have a large variety of ways you can choose to survive on in Minecraft and we guarantee you will have a complete, unique and enjoyable experience when you join InfiniteMC. The staff and regular players are dedicated on providing a welcoming and friendly atmosphere for all sorts of players, we hope to see you join us soon!
Java / Bedrock compatibility
Keep inventory
Slimefun
Towny
Player shops / Player warps / Player auctions
Casino
Pyromining & Pyrofishing
Rank up with in-game money
Free daily crates for voting
Competitive economy

Dynmap, Slimefun, Essentials, Towny, Mcmmo, Jobs, Crates, Fly, Chatgames, Playerwarps, playerauctions, casino,