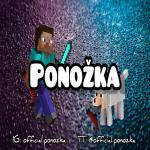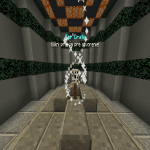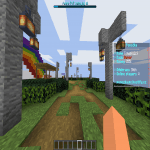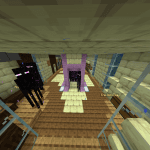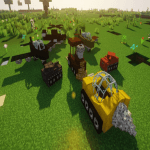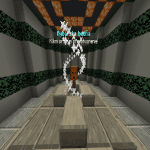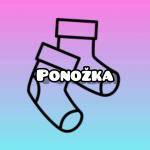 Ahojky, Sme CZ/SK Minecraft server, zameraný na survival ekonomiku.
Najdeš u nás vyškolený A-Team, ktorý ti ochotne pomôže a taktiež skvelú komunitu.
Máme na servery Chest-Shop a nechýba ani ochrana pozemku proti griefovaniu majetku pomocou rezidencie.
Ďalej u nás najdeš bedne s odmenami, Aukčni obchod (/ah), kde môžeš predávať alebo kupovať veci od iných hráčov, random teleport (/rtp).
Taktiež si môžeš zakúpiť autá a je tu aj /marry.
Ak by si chcel podporiť budovanie servera, môžeš si u nás zakúpiť Vip.
Budeme radi ak sa pripojíš🌹🥰🧦
__
IP: ponozka.mc.hostify.cz
Bedrock IP: wolf.hostify.cz Port: 45062
__
Kontakty:
Instagram: official.ponozka
TikTok: @official.ponozka
https://discord.gg/rqEUemvunq
What kind of Minecraft Server is Ponozka?
Ponozka is a Minecraft Survival Server that caters to players using both Java and Bedrock editions of the game. The server aims to provide a friendly and welcoming environment for players to enjoy a balanced and engaging Survival experience.
Types of Games and Gameplay on Ponozka?
Minecraft servers offer a diverse range of game modes and gameplay types, which is what sets them apart from one another. Ponozka is a Minecraft server that offers several types of games and gameplay, including Roleplay, PVP, McMMO, Economy, Survival Games modes.
Server software used to run Ponozka?
Using custom server software provides additional features, customization options, and plugin support compared to the original Minecraft server jar. This server has registered their server to use the following server software: Spigot
Additional plugins / mods installed on server
Survival Essentials shop ah eventy
How do I join the Ponozka server?
Join with Minecraft Java edition
Click on the Java IP here to copy it: ponozka.mc.hostify.cz:58870
Open Minecraft and click the Multiplayer tab and click Add Server
Paste the IP into the Add Server option. Click Done
Click Join and enjoy playing on Ponozka
Join with Minecraft Bedrock / Pocket Edition (MCPE)
Click on the link here to: Add Ponozka to Minecraft Pocket Edition
Click Play and enjoy playing on Ponozka Bedrock Edition.
If the above does not work, then Copy this IP and Port individually. wolf.hostify.cz Port: 45062
Open Minecraft Pocket Edition and click the Play button
Open the Servers tab and click on the Add Server option
Paste the IP into the Server Address field, and the Port in the Port field
Click Play and enjoy playing on Ponozka Bedrock Edition.