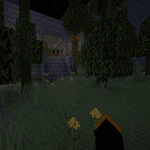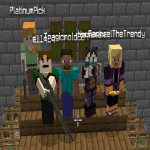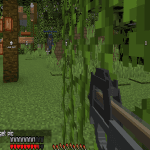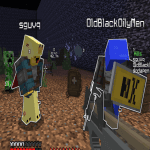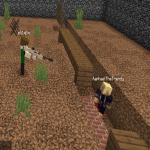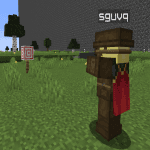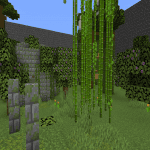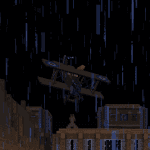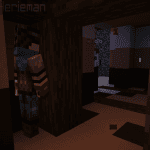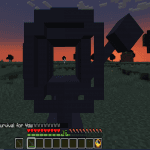 Welcome to our action-packed and adrenaline-fueled military-themed Kit-PvP Minecraft server! Step into a world where warriors are equipped with cutting-edge weaponry, powerful guns, and fast-flying planes, ready to engage in intense combat across diverse battlefields.
Key Features:
Military Arsenal: Embrace the firepower of an extensive selection of military-grade weapons and gear. From assault rifles, shotguns, and sniper rifles to explosives and grenades, you'll find an arsenal fit for a true soldier. Strategically choose your loadout and master various weapons to gain an edge over your opponents.
Intense PvP Battles: Engage in heart-pounding player-versus-player battles in our specially designed Kit-PvP arenas. Test your combat skills and tactical prowess against other players, where each match promises non-stop action and excitement.
Planes and Dogfights: Take the fight to the skies! Hop into powerful fighter planes and engage in epic aerial dogfights. Master the art of aerial maneuvers and use the aircraft's weaponry to dominate the skies, giving a new dimension to your PvP experience.
Customized Kits: Customize your loadout to suit your playstyle. Whether you prefer the stealthy approach of a sniper or the all-out assault with a shotgun, our server allows you to tailor your kit, enabling you to become the ultimate soldier.
Resource Management: Earn rewards and currency by participating in battles and completing objectives. Use your earnings to purchase better equipment, unlock new planes, and upgrade your weaponry to become a formidable force on the battlefield.
Stunning Military-themed Maps: Immerse yourself in meticulously crafted battle arenas and maps inspired by real-world military locations. Each environment poses unique challenges and opportunities for tactical play, enhancing the overall intensity of the PvP experience.
Community-driven Events: Join forces with fellow soldiers during special events and tournaments. Form alliances, compete for rewards, and establish your dominance as the most skilled and fearsome warrior on the server.
Dedicated Staff and Active Community: Our server boasts a dedicated team of moderators and administrators committed to providing a smooth and enjoyable gaming experience. Join our thriving community, make new friends, and become part of a like-minded group of gamers passionate about military-themed PvP action.
Prepare yourself for an unforgettable experience as you dive into the thrilling world of our Kit-PvP military Minecraft server. Whether you prefer ground-based combat or aerial supremacy, you'll find it all here, ready to unleash your inner soldier and dominate the battlefield!
What kind of Minecraft Server is Placeofwar?
Placeofwar is a Minecraft Survival Server that caters to players using both Java and Bedrock editions of the game. The server aims to provide a friendly and welcoming environment for players to enjoy a balanced and engaging Survival experience.
Types of Games and Gameplay on Placeofwar?
Minecraft servers offer a diverse range of game modes and gameplay types, which is what sets them apart from one another. Placeofwar is a Minecraft server that offers several types of games and gameplay, including PVP, KitPvP, Hunger Games, Survival Games modes.
Server software used to run Placeofwar?
Using custom server software provides additional features, customization options, and plugin support compared to the original Minecraft server jar. This server has registered their server to use the following server software: Spigot
How do I join the Placeofwar server?
Join with Minecraft Java edition
Click on the Java IP here to copy it: play.placeofwar.com
Open Minecraft and click the Multiplayer tab and click Add Server
Paste the IP into the Add Server option. Click Done
Click Join and enjoy playing on Placeofwar
Join with Minecraft Bedrock / Pocket Edition (MCPE)
Click on the link here to: Add Placeofwar to Minecraft Pocket Edition
Click Play and enjoy playing on Placeofwar Bedrock Edition.
If the above does not work, then Copy this IP and Port individually. play.placeofwar.com Port: 19132
Open Minecraft Pocket Edition and click the Play button
Open the Servers tab and click on the Add Server option
Paste the IP into the Server Address field, and the Port in the Port field
Click Play and enjoy playing on Placeofwar Bedrock Edition.