Vote for Mollyverse
1 Players have voted for this server in November.
80 Votes - All time

Top Voters

Top Voters

gaza_yousefninja - 1 vote
mollybabeh
2023-09-05 11:00:46
woah, such a great server, it's just like UberMinecraft and Wafflez MC that I played on in 2012
vietyork
2023-08-28 00:18:21
Great server with nostalgic experience from 2012. It is a replica from WaffleMinecraft, Minecraftly server, Lectron MC server from 2012, 2014, 2018 to now.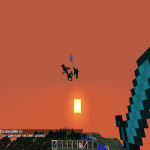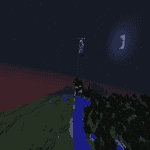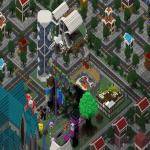 Server IP - Copy to Minecraft Client to Play: molly.com
🌍 Mollyverse: 🌲 A Tranquil Minecraft Oasis 🛠️ Custom Features 📚 Classic Feel 🎮
---
🌟 Experience True Relaxation and Community in the World of Minecraft 🌟
Crafted to be your ultimate sanctuary, Mollyverse combines the best of classic Minecraft with enhanced features for a rounded gaming experience. Come for the Minecraft, stay for the friends. Here's why Mollyverse should be your next home:
---
## 🌲 **Immersive Survival**
Natural mob spawning takes you back to Minecraft's roots, enhanced by leveling up mechanics through mcMMO and Jobs.
## 💰 **Robust Economy**
From a user-friendly /Shop to /Trade, /Auction, and /Jobs, you'll find multiple ways to earn and spend.
## 🛠️ **Varied Jobs**
Love fishing? Building? Exploring? Earn money doing what fuels your Minecraft passion.
## 🌐 **Warps**
Create and use warps for convenient navigation as soon as you can afford it.
## 🏡 **Simple Land Claims**
Guard your hard-earned blocks with a land claim system designed to be as easy as pie.
## 🎖️ **Earned Ranks**
The more you play, the more you gain. Each rank comes with its unique set of perks and abilities.
## 🐾 **Adorable Pets**
Every player has the chance to tame their very own pet, turning any animal into a loyal companion with a simple lead.
## 💕 **Roleplay Features**
Looking for love? Roleplay your way into a Minecraft marriage with our /Marry feature.
---
### 👫 **A Community Like No Other**
While we might be new, we're deeply committed to creating a community that's as respectful and friendly as it is engaging and enthusiastic.
---
Find your peaceful corner of the Minecraft world in Mollyverse! Join us today and discover what stress-free, community-focused gaming feels like.

GriefPrevention, Essentials, Dynmap, McMMO