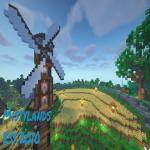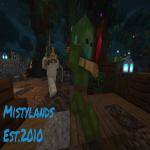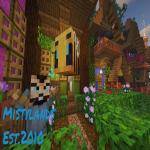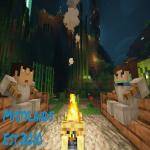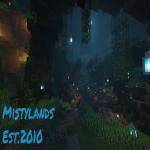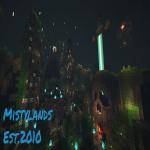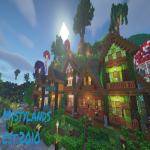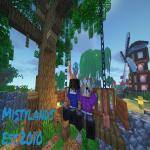 ❤️ Welcome to Mistylands, where the adventure began in 2010 and continues to captivate players with its unique blend of tradition and innovation! Mistylands is not just a server; it's a community-driven sanctuary for Minecraft enthusiasts seeking an unparalleled Enhanced Survival experience. We are now looking to grow our community!
🌲 Legacy of a Decade: Mistylands has stood the test of time, fostering a rich history since 2010. Our legacy is a testament to the enduring spirit of exploration, creativity, and camaraderie that defines our server.
⚔️ Enhanced Survival: Immerse yourself in the next level of survival with Mistylands' Enhanced Survival gameplay. We've curated an experience that strikes the perfect balance between the familiar challenges of survival and exciting new features that elevate your journey.
🏡 Community-Driven: Mistylands is more than just blocks and biomes; it's a thriving community of like-minded players. Join forces with fellow adventurers, collaborate on grand builds, and forge friendships that last a lifetime. Our community-driven approach ensures that every player has a voice in shaping the server's future.
🌎 Vast, Dynamic World: Traverse Mistylands' vast and dynamic world, filled with breathtaking landscapes, hidden treasures, and challenging terrains. Our meticulously crafted map provides endless opportunities for exploration and discovery.
🛠️ Unique Features: Discover a variety of unique features carefully integrated to enhance your survival experience. Whether it's custom mobs, special events, or exclusive items, Mistylands offers surprises around every corner to keep your adventure fresh and exciting.
💎 Economy and Trading: Engage in a player-driven economy where your skills and resources can be traded for valuable items. Set up your own shop, become a master of the trade, and watch your wealth grow in Mistylands.
🎉 Events and Contests: From epic fishing contests to build competitions, Mistylands hosts regular events and contests to keep the excitement alive. Prove your skills, win fantastic prizes, and etch your name into Mistylands' history.
🤝 Dedicated Staff: Our experienced and friendly staff are committed to ensuring a smooth and enjoyable experience for every player. Have a question or need assistance? Our staff are here to help, fostering a positive and welcoming environment for all.
Join Mistylands today and become part of a legacy that spans over a decade. Whether you're a seasoned player or a newcomer to the world of Minecraft, Mistylands welcomes you to embark on an Enhanced Survival adventure like no other!
What kind of Minecraft Server is Mistylands?
Mistylands is a Minecraft Semi Vanilla Server that specifically serves players using the Java edition of the game. The server aims to provide a friendly and welcoming environment for players to enjoy a balanced and engaging Crossplay, Survival, Semi Vanilla experience.
They offer the following server quality standards:
Family-friendly
Types of Games and Gameplay on Mistylands?
Minecraft servers offer a diverse range of game modes and gameplay types, which is what sets them apart from one another. Mistylands is a Minecraft server that offers several types of games and gameplay, including Towny, Parkour, Earth, PVP, PVE, Land Claim, CityBuild modes.
Server software used to run Mistylands?
Using custom server software provides additional features, customization options, and plugin support compared to the original Minecraft server jar. This server has registered their server to use the following server software: Spigot
How do I join the Mistylands server?
Join with Minecraft Java edition
Click on the Java IP here to copy it: mistylands.net
Open Minecraft and click the Multiplayer tab and click Add Server
Paste the IP into the Add Server option. Click Done
Click Join and enjoy playing on Mistylands