Vote for Herobrine
648 Players have voted for this server in October.
1768657 Votes - All time

Top Voters

Top Voters

Hadi0123 - 3 votes
SEWAY_0. - 3 votes
DaddyHITLER999. - 3 votes
destroya1223 - 3 votes
THEpetgamer - 3 votes
NO_NAME_7094 - 3 votes
Ayyubid_Dynasty - 3 votes
Mapi_007 - 3 votes
POLBLESA - 3 votes
AnshArthWarrior - 3 votes
SUGARDADD
2023-10-03 06:01:55
Very enjoyable i played this server since 2020 it is very excited i a very satisfied
SUGARDADD
2023-10-02 06:21:50
Very enjoyable i played this server since 2020 its very extiting server i loved it
SUGARDADD
2023-10-01 06:56:36
Best server of my life iplayed it since 2020 i am very satisfied
Megapvp
2023-09-30 07:23:53
best server the skyblock best i like the bedwars and all come play skyblock and bedwars
LeBron_James202.
2023-09-29 05:35:15
idk how to describe how shit hera is becuming. Lamb needs to add some more features to hera something new
DakuAK47.
2023-09-28 03:27:33
Good server it's fractions are so nice I like the hades more because it is the best fraction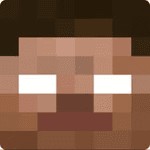 Server IP - Copy to Minecraft Client to Play: Herobrine.org
Herobrine.org is the top Minecraft server with survival, skyblock, factions, bed wars, sky wars, earth survival, and much more. Your greatest adventure begins here!