Vote for V For Vanilla
262 Players have voted for this server in September.
8393 Votes - All time

Top Voters

Top Voters

NotEvents - 31 votes
Rummin - 30 votes
_Haxington_ - 30 votes
rzblue - 25 votes
VeryNormalHuman - 22 votes
BuckHardpec - 20 votes
Camorrista - 14 votes
TheWhiteTulip - 11 votes
MagicManatee657 - 11 votes
Ruppey - 8 votes
jaffdhi
2023-09-22 11:45:17
A very lovely server with a nice community! The players like to help each other a lot and is very friendly :D
Sengorn_Leopard
2023-07-29 22:15:02
This server has a relaxing community, and the minimal rules mean that I can build pretty much whatever I desire, wherever I desire. It is a great alternative to those dime-a-dozen towny/PvE/Economy servers that have suffocating rules restricting everything from your speech in chat, to the number of hoppers in a chunk.
JackTheCanadian7
2023-07-29 22:12:50
I absolutely Love this Minecraft Server, so many awesome people, Trading, Map art, Builds, and all around fun! 11/10 would DEFFINETLY Recommend! Come on and Join Us!
verysane
2023-05-20 22:01:02
its a great server with funny and good people , i enjoy playing :)
elGEoRgE2k
2023-04-30 04:52:13
Best Vanilla server, despite the fact of being classified as Semi Vanilla, there is nothing more Vanilla, plus high mob spawn rate: I've been killed a couple times by hordes or zombies and tons of mobs that spanw in large caves, but also super good for xp farms and general mob farms (compared to some other server that spawn once upon a time). I haven't experienced too bad lag like to affect my gameplay. The time I've had lag it's because of my connection so that's why I'm giving 5 out of 5.
Footrott_Flats
2023-04-19 01:41:36
Ild like to say it is a good server but after you read 3Mikes review, youll likely run for the hills. His jokes might be worse than a Dad Joke, but fortunately the server is much better. What I really like is no roof running in the nether, so getting out is more of a challange but also because of that, not many griefers abound the world. Griefers hate work and getting out in the land requires time. Overall its a good server with good people.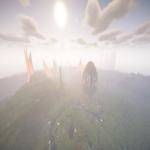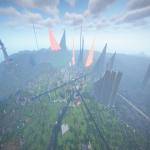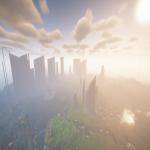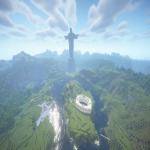 Server IP - Copy to Minecraft Client to Play: VForV.net
- Semi-Anarchy no hack survival
- World Border at 30M
- No Map Resets
- No tpa/sethome
- Griefing & killing allowed
- No duping allowed, except TNT dupers