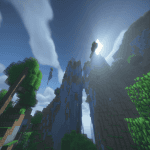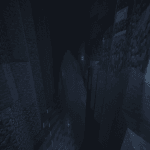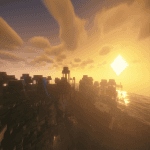 Welcome to Pico Land, an immersive and thrilling Minecraft survival server designed for players seeking a captivating and cooperative gaming experience. Embark on a journey where you can team up with fellow players, explore vast and meticulously crafted landscapes, and challenge yourself to survive against both fearsome mobs and cunning adversaries.
In Pico Land, the possibilities are endless. Unleash your creativity and build magnificent structures, from towering castles to sprawling towns. Create your own unique world and leave your mark on the ever-evolving landscape. Whether you're a master architect or a budding builder, Pico Land provides the canvas for your wildest imaginations.
Form alliances and forge friendships with like-minded adventurers as you navigate the challenges of this survival server. Together, you can conquer formidable dungeons, embark on epic quests, and uncover hidden treasures. Share your resources, strategize your survival tactics, and thrive in a community-driven environment.
But be warned, the world of Pico Land can be treacherous. Survive against hordes of hostile mobs and defend your territory against rival players seeking to claim your riches. Adapt and overcome the challenges that come your way, for only the most resourceful and resilient will triumph in this unforgiving realm.
Pico Land is designed for both Minecraft Java and Bedrock Edition version 1.20 offering the latest features and enhancements to elevate your gameplay. With a maximum capacity of 1.000 players, you'll have the opportunity to connect and collaborate with a vibrant community of fellow adventurers.
Embark on an unforgettable journey in Pico Land, where survival, creativity, and camaraderie converge.
What kind of Minecraft Server is Pico Land?
Pico Land is a Minecraft Survival Server that caters to players using both Java and Bedrock editions of the game. The server aims to provide a friendly and welcoming environment for players to enjoy a balanced and engaging Crossplay, Survival experience.
Types of Games and Gameplay on Pico Land?
Minecraft servers offer a diverse range of game modes and gameplay types, which is what sets them apart from one another. Pico Land is a Minecraft server that offers several types of games and gameplay, including PVE modes.
Server software used to run Pico Land?
Using custom server software provides additional features, customization options, and plugin support compared to the original Minecraft server jar. This server has registered their server to use the following server software: Spigot
Additional plugins / mods installed on server
LoginSecurity, BetterSleeping, SimpleTpa, OpenAudioMc, Geyser
How do I join the Pico Land server?
Join with Minecraft Java edition
Click on the Java IP here to copy it: pico_land_crg.aternos.me:35280
Open Minecraft and click the Multiplayer tab and click Add Server
Paste the IP into the Add Server option. Click Done
Click Join and enjoy playing on Pico Land
Join with Minecraft Bedrock / Pocket Edition (MCPE)
Click on the link here to: Add Pico Land to Minecraft Pocket Edition
Click Play and enjoy playing on Pico Land Bedrock Edition.
If the above does not work, then Copy this IP and Port individually. pico_land_crg.aternos.me Port: 35280
Open Minecraft Pocket Edition and click the Play button
Open the Servers tab and click on the Add Server option
Paste the IP into the Server Address field, and the Port in the Port field
Click Play and enjoy playing on Pico Land Bedrock Edition.