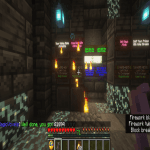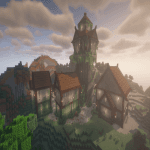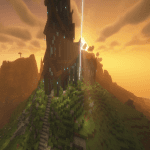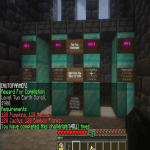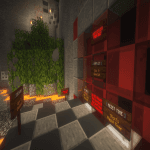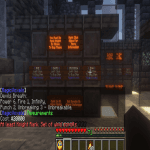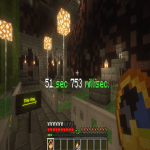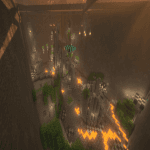 Magic Voxels - Java & Bedrock Survival Economy Server!
For more information, please visit our website
Our small, friendly, 100% donation free server is owned and run by a professional java developer with over 20 years of commercial coding experience!
We offer our players a wonderful environment with hand crafted plugins that complement the vanilla game rather than an eclectic mix of random overpowered bloat that you see on many other small servers.
Our core members have played together on 4 different versions of our server for over the last decade and we welcome new players and groups of players.
Magic Voxels was created out of love for the game, there are no donator ranks or perks here, we're not about taking money off our players but we are about giving you a challenge, it is seriously challenging to progress all the way through the ranks!
It is easy to join and just start playing because we stay true to the vanilla experience!
You could just play the vanilla game or you could enjoy our wonderful sprinkles on top!
Unique Plugins:
We are known for having an excellent custom coded parkour plugin with a large selection of courses to suit all abilities from beginner to pro.
Complete resource gathering challenges to earn elemental scrolls.
Use the scrolls you earn to rank up and buy custom items.
Set a public warp and have it advertised in the chat.
Or just play the vanilla game, all the regular commands you're used to are supported.
Players We Want:
We're not about trying to be huge, we want to protect what makes us special, we welcome friendly adult players who want to enjoy the game without any fuss or drama. If you like to build awesome stuff or just chill out with the game, this is the server for you! Toxic types and the bro crew don't tend to stick around for long but quality players do.
Bedrock and Java players can all join on the same IP :)
You've found a hidden gem:
play.magicvoxels.com
What kind of Minecraft Server is MagicVoxels?
MagicVoxels is a Minecraft Survival Server that specifically serves players using the Java edition of the game. The server aims to provide a friendly and welcoming environment for players to enjoy a balanced and engaging Crossplay, Survival experience.
They offer the following server quality standards:
Family-friendly
Types of Games and Gameplay on MagicVoxels?
Minecraft servers offer a diverse range of game modes and gameplay types, which is what sets them apart from one another. MagicVoxels is a Minecraft server that offers several types of games and gameplay, including PVE, Economy modes.
Server software used to run MagicVoxels?
Using custom server software provides additional features, customization options, and plugin support compared to the original Minecraft server jar. This server has registered their server to use the following server software: Spigot
Additional plugins / mods installed on server
griefprevention, essentials, chestshop, custom plugins
How do I join the MagicVoxels server?
Join with Minecraft Java edition
Click on the Java IP here to copy it: play.magicvoxels.com
Open Minecraft and click the Multiplayer tab and click Add Server
Paste the IP into the Add Server option. Click Done
Click Join and enjoy playing on MagicVoxels