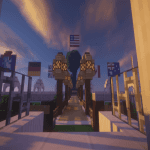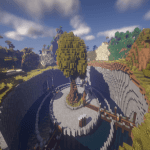 ShadowCraft is a community survival server with many features such as: Creative Plots, Minigames, PvP Worlds and more.
We strive to keep the server modern, yet minimal by using only the needed plugins, no gimmicks.
──── Server Info ────
Name: ShadowCraft
IP: play.shadowcraft.ca
Version: 1.20.1
Established: 2012 by Dr_Freeman634
──── Features ────
──── "Semi" Vanilla ────
We aim to keep gameplay itself as vanilla as possible, while providing access to some commands that make Minecraft life a little less mundane. For example, we have /tpa, /sethome, and /spawn.
──── Grief Protection ────
Our server uses a plugin by the name of "Core Protect". It allows us to log just about anything that a player does, and gives us the ability to roll back anything that may happen.
──── Ranks ────
On our server we have a list of ranks including: Admin, Moderator, Donator, Trusted, Member, YouTuber and Streamer. We strive to make sure that the server isn't pay to win.
──── Community Feel ────
ShadowCraft is hugely community based. Do you miss the days of Minecraft where people would work together, build towns, make friends, run shops, create mini games, etc? Then this server is for you. We strive to capture the "Good Old Days" of Minecraft.
──── Events ────
We love to hold events! Some of these events may be Mob Arena, building competitions, scavenger hunts, PvP even! We are open to new ideas as well, just speak to us and we'll try to make it happen.
What kind of Minecraft Server is Shadow Craft - Old School Survival?
Shadow Craft - Old School Survival is a Minecraft Survival Server that specifically serves players using the Java edition of the game. The server aims to provide a friendly and welcoming environment for players to enjoy a balanced and engaging Survival experience.
Types of Games and Gameplay on Shadow Craft - Old School Survival?
Minecraft servers offer a diverse range of game modes and gameplay types, which is what sets them apart from one another. Shadow Craft - Old School Survival is a Minecraft server that offers several types of games and gameplay, including Parkour, PVP, PVE, Economy modes.
Server software used to run Shadow Craft - Old School Survival?
Using custom server software provides additional features, customization options, and plugin support compared to the original Minecraft server jar. This server has registered their server to use the following server software: Spigot
Additional plugins / mods installed on server
dynmap, essentials, plotme, multiverse, mobarena
How do I join the Shadow Craft - Old School Survival server?
Join with Minecraft Java edition
Click on the Java IP here to copy it: play.shadowcraft.ca
Open Minecraft and click the Multiplayer tab and click Add Server
Paste the IP into the Add Server option. Click Done
Click Join and enjoy playing on Shadow Craft - Old School Survival