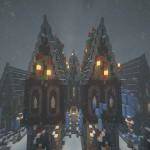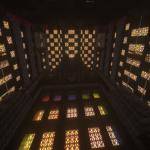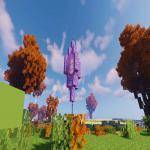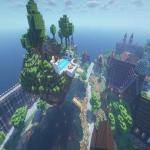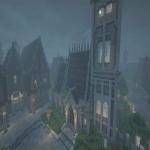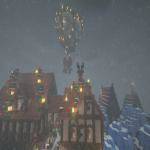 Hop ONN already what are you DOING reading this??
Anarchus is a Semi-Anarchy / Enhanced Vanilla server. Similar to anarchy servers, there are few chat rules, no land claiming, and full pvp/griefing, but it also has a proper anti-cheat and custom features such as 200+ unique items. This server is intended for older players that are looking for a challenge.
What makes Anarchus unique?
- Competitive Baltop with LARGE paypal prizes (See details below)
- Extraordinary Custom items (Spells, crayons, TNT Guns, sets with buffs, ect)
- Custom-developed monsters and bosses with unique drops and abilities
- Seasonal events with collectable gear and thematic enemies
- First donor rank FREE for voting once
We reward raiding and pvp through economy -- Custom items can be bought using in-game money (which is obtained by killing players, mobs, or by raiding) or obtained from via essences which drop from mobs.
The fundamental aspects of vanilla mc have been redone! Mobs are harder, drastically changing the difficulty of the game. If you join and have a hard time surviving, don't be surprised
What kind of Minecraft Server is Anarchus?
Anarchus is a Minecraft Survival Server that specifically serves players using the Java edition of the game. The server aims to provide a friendly and welcoming environment for players to enjoy a balanced and engaging Survival experience.
Java Server IP: anarchus.fun
Minecraft Version: The server operates on version n/a
Types of Games and Gameplay on Anarchus?
Minecraft servers offer a diverse range of game modes and gameplay types, which is what sets them apart from one another. Anarchus is a Minecraft server that offers several types of games and gameplay, including Towny, Parkour, Anarchy, PVP, PVE, Factions, Economy modes.
Server software used to run Anarchus?
Using custom server software provides additional features, customization options, and plugin support compared to the original Minecraft server jar. This server has registered their server to use the following server software: Spigot
Additional plugins / mods installed on server
essentials, mythic mobs, custom
How do I join the Anarchus server?
Join with Minecraft Java edition
Click on the Java IP here to copy it: anarchus.fun
Open Minecraft and click the Multiplayer tab and click Add Server
Paste the IP into the Add Server option. Click Done
Click Join and enjoy playing on Anarchus