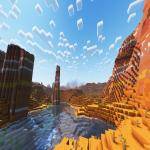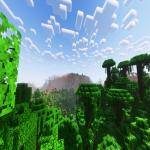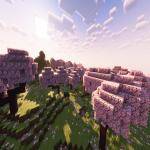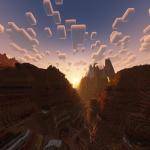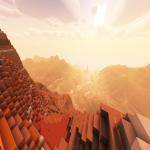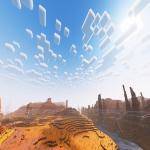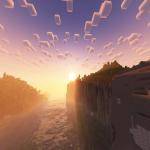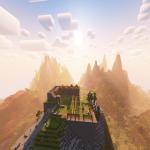 UPDATE: 1.20.2 Clients can now connect.
Welcome to Minecraft Country, the Ultimate Co-Op Minecraft Server! If you're seeking a truly immersive and collaborative Minecraft experience, look no further. Our server is a haven for those who appreciate the beauty of vanilla gameplay, but enjoy tools and mechanics to make default gameplay more convenient. Dive into a PvE-only world where players can come together to craft their own unique realm.
At Minecraft Country, we uphold strict server rules to ensure a level playing field. Cheating in any form, be it through mods, hacks, or third-party software, is strictly forbidden. We foster a friendly and respectful community. To stake your claim in this virtual world, simply place a chest and follow our straightforward land-claiming instructions. Our commitment to constant improvement means that we're always listening to our players' feedback, with new features and mechanics added regularly.
We've also introduced innovative changes & additions - like convenient death chests upon dying, player claims, and changes to hunger mechanics to enhance your gameplay. Additionally, at Minecraft Country, we believe in enhancing your exploration experience. Our dynamic live map, easily accessible via links on our server website or in-game with the /map chat command, provides a captivating top-down view of the world. This invaluable tool not only helps you navigate and locate points of interest but also enables you to connect with fellow players, spot mobs, and identify land claims. It's a game-changer for those seeking to embark on epic adventures and collaborate effectively in our vibrant virtual world.
Currently, we support Java Edition exclusively, so fire up your Java client, add our server IP address, and join us in crafting the ultimate cooperative adventure. Discover the joy of pure Minecraft camaraderie at Minecraft Country, where "vanilla" is anything but ordinary.
You can find lots more information at our website. You can also find many of our links and commands in a convenient in-game GUI by using the /menu or /m command in chat.
Join us today!
What kind of Minecraft Server is ⛏️ Minecraft Country - It's Mostly Vanilla... ✨?
⛏️ Minecraft Country - It's Mostly Vanilla... ✨ is a Minecraft Semi Vanilla Server that specifically serves players using the Java edition of the game. The server aims to provide a friendly and welcoming environment for players to enjoy a balanced and engaging Survival, Semi Vanilla experience.
They offer the following server quality standards:
Family-friendly
Types of Games and Gameplay on ⛏️ Minecraft Country - It's Mostly Vanilla... ✨?
Minecraft servers offer a diverse range of game modes and gameplay types, which is what sets them apart from one another. ⛏️ Minecraft Country - It's Mostly Vanilla... ✨ is a Minecraft server that offers several types of games and gameplay, including PVE, Land Claim modes.
Server software used to run ⛏️ Minecraft Country - It's Mostly Vanilla... ✨?
Using custom server software provides additional features, customization options, and plugin support compared to the original Minecraft server jar. This server has registered their server to use the following server software: Spigot
How do I join the ⛏️ Minecraft Country - It's Mostly Vanilla... ✨ server?
Join with Minecraft Java edition
Click on the Java IP here to copy it: play.minecraft.country
Open Minecraft and click the Multiplayer tab and click Add Server
Paste the IP into the Add Server option. Click Done
Click Join and enjoy playing on ⛏️ Minecraft Country - It's Mostly Vanilla... ✨