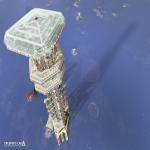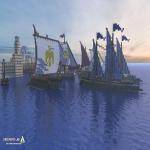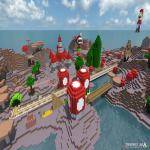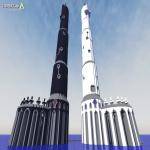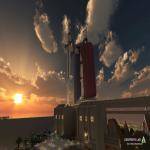 You like Minecraft? Want to create awesome builds? Play with friendly people? Get involved in building contests? All this while surviving nights and discovering new worlds? Then join us today, you wont regret it!
We're a Minecraft network and community that has been around since 2011, with no main world reset: were in this for the long term! Were always looking for friendly new faces to join us. Our active staff is here to help newcomers get started and to fix issues. Griefing is not tolerated and quickly reverted. Our primary gameplay mode and focus is near-vanilla survival, but we also offer alternatives described below. Several community builds have been created over time, like an extensive rail network, for the benefit of all. View our Seven Wonders for a showcase of what our players have done in the past!
We support both Java and Bedrock editions, the players from both platforms being able to play with each other! We welcome Minecraft newcomers and veteran builders alike, and we want you to feel right at home. Our network is run on a fast, dedicated hardware server to keep lag to a minimum.
Tired of mining and crafting? Weve got alternatives for those looking for a change of pace:
- More than a hundred achievements, ranging from building targets to exploration... and explosions
- Challenges, with a new map every month
- Adventure areas with custom loot
- Minigames, like parkour and PvP
- And more!
Registration is required to access most survival worlds, but we also have a starter world where you can start to play right now. There are multiple benefits to registration, including achievements tracking, a custom web profile, and the ability to earn Merit Points through various events! The process is automatic, so you can play within minutes.
We also have a Discord server, linked with the in-game chat, so people can stay in touch with other builders even outside the game itself!
Visit our website, maybe look at the forums, then point your Minecraft client to play.creeperslab.net today for some fun!
What kind of Minecraft Server is Creepers Lab?
Creepers Lab is a Minecraft Survival Server that specifically serves players using the Java edition of the game. The server aims to provide a friendly and welcoming environment for players to enjoy a balanced and engaging Survival experience.
They offer the following server quality standards:
Family-friendly
Types of Games and Gameplay on Creepers Lab?
Minecraft servers offer a diverse range of game modes and gameplay types, which is what sets them apart from one another. Creepers Lab is a Minecraft server that offers several types of games and gameplay, including Parkour, PVP, PVE, MiniGames modes.
Server software used to run Creepers Lab?
Using custom server software provides additional features, customization options, and plugin support compared to the original Minecraft server jar. This server has registered their server to use the following server software: Craftbukkit
Additional plugins / mods installed on server
dynmap, stats, multiworld, luckperms, lwc, choptree, trails
How do I join the Creepers Lab server?
Join with Minecraft Java edition
Click on the Java IP here to copy it: play.creeperslab.net
Open Minecraft and click the Multiplayer tab and click Add Server
Paste the IP into the Add Server option. Click Done
Click Join and enjoy playing on Creepers Lab