Vote for Mineland Network
1365 Players have voted for this server in December.
420648 Votes - All time

Top Voters

Top Voters

Abdullah007 - 7 votes
M4ddyexe - 7 votes
samigamer - 7 votes
Asphalt13 - 7 votes
Aarush_The_King - 7 votes
DEVIL60178 - 7 votes
SpaceCore_ - 7 votes
DreamMare0000 - 7 votes
its_samarth_ - 7 votes
Proanshyoyo - 7 votes
this game is so cool! i love it. my dream is rank expert :<)
ezmi_xAnim
2023-12-05 10:19:46
interesting server and its modes and its teams and players
70secintiktok
2023-12-03 12:08:16
best server try it you play 6 hours you get creative where you can make your own game using codes
Paty_Game_YT
2023-12-02 19:01:31
That a coolest server what i know, so that all
Nikon_OOP
2023-12-01 18:45:36
Altough this server is really good, especially the skywars, the hacker problem still exists. And they removed kits!
Verllingo
2023-12-01 17:11:47
The server is really top! Here is a good economic balance of prices, there are unique items that are worth much more than normal items, and even if you have a lot of coins, you have somewhere to invest them.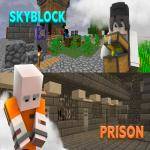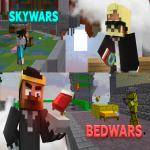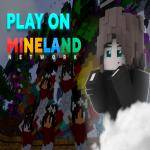 Server IP - Copy to Minecraft Client to Play: fly.mineland.net
[1.8 - 1.20.x] Mineland is a Cracked server and the best on the planet. Every day new players come from all over the world. A lot of events, countless mini-games and much more!
IP: fly.mineland.net
🌎 Dive into the embrace of cool emotions and feelings! Mineland has its own SkyBlock, which hasn't been reset for an entire 7 years! It's a world of quests and epic warfare. We also have an advanced economy, so go ahead, open up shop, and become a millionaire! Fascinating, isn't it? :) We also have auctions, ore generators, and an actual MobArena! All of this is on a small piece of land in the skies!
Yet that's not all!
🚂 Have you ever ridden a locomotive? No?! Get a ticket because we've got an actual one at Survival *Blare train horn sound. Not only that! At Survival, you can claim regions, buy and sell items in the shop, gather resources at the auto-mine, get a petblock, even marry someone!
Are you feeling bored of all the survival aesthetics? Let's start on a fight!
🏹 Accept the challenge in BedWars and SkyWars, where your tactics and skills will lead you to victory. There are also flying chests. Have you heard about them anywhere else? After intense warfare, it'd be great to chill at our Prison RPG or to build something cool at BuildBattle.
💥 It's time to find friends in our communities:
Discord: https://mineland.net/discord/en
Forum: https://forum.mineland.net
Become the one who will survive on a piece of land in the sky and ride a real steam locomotive! ❤️
⏩ IP: fly.mineland.net