6821 Players have voted for this server in May.
252640 Votes - All time

Top Voters

Top Voters

KaneonMC - 29 votes
supercalidocious - 29 votes
pewet - 29 votes
_MoonPie2Die4 - 29 votes
Joi28 - 29 votes
MarshAll_24 - 29 votes
Noxor - 29 votes
MinceraftL - 29 votes
TornadoElle - 28 votes
_Big_John4979 - 28 votes
Tommyf0098
2023-05-29 00:45:10
so fun and i love the community everyone is very nice and supportive
FlameFire121902
2023-05-27 08:30:07
It is cool but many people ignore starters. Some peole are kind like zanie but i think rules should change slightly like begging and approving. Overall very good server tho. CHEERS!
Camfls
2023-05-25 10:58:31
GREAT! Really good commands and really good community. Five stars
Ozawa_Mari
2023-05-22 17:20:22
this is a really good server. it contains my childhood
GustavGamer
2023-05-21 11:36:11
i like the server bc i like it i dont like about the server
opratingMK25
2023-05-19 21:45:45
i like the server bc i like it i dont like about the server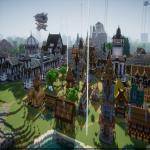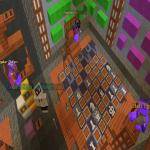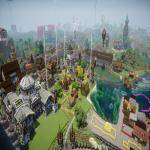 Server IP - Copy to Minecraft Client to Play: mcsl.vanillaeuropa.com
!!!WATCH OUR SERVER TRAILER HERE!!! Java-Bedrock Crossplay. Very Active Community. 4 Years Old. 100,000+ total players joined. Prevent grief with land-claiming.
Semi-Vanilla
Vanilla Europa's main objective with Semi-Vanilla is to provide Minecraft players with a multiplayer experience as close to Vanilla Minecraft as possible, while carrying out anti grief measures, not allowing griefers and looters to wreak havoc on friendly users.
Community
The Vanilla Europa Community has been growing since November 2018, when the server first launched. Since then, the server has enjoyed many new events and player groups and public creations.
Plugins
The plugins in this semi vanilla server are designed to not intrude upon the Survival/Vanilla aspect of Minecraft while also providing a griefer-free and streamlined friendly community experience. We utilize GriefPrevention in order to stop grief. Mob Head plugin is here to add more fun and convenience for the survival experience on the server.
The main plugins are...
- Essentials
- GriefPrevention
- MobHeads