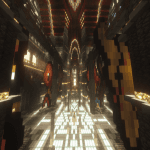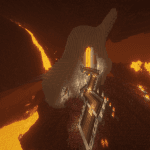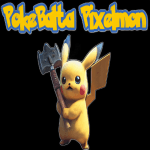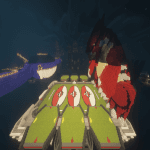 PokeBalta Pixelmon 1.12.2 Minecraft Pokemon Sunucusu
IP pokebalta.mcsunucun.com
Discord dc.gg/Ejf7av8Q9d
Kurulum ve Ogretici Videolar https://www.youtube.com/playlist?list=PLoyjgKl_Zdau4wrnfoTUDS2_5c9sjXO6G
Sunucu Hakknda Bilgilendirme
Sunucumuz alal 1 yl olmutur 1 yldr aktifdir 14.11.2022 tarihinde oyuncularn %98'inin istei zere wipe yemitir.
Sunucumuz srekli gelime gstermektedir bir aile ortam oluturmak ve siz oyuncularn daha rahat ve zevkli oyun performans almanz iin almaktayz. Orman ayda bir yenilenmektedir. Aykr Loot Yapld iin Ultra Uzay , Nether , End admin claimine alnmtr pokemonlarn spawn ve yakalamas aktr. Her hafta Pokemon ve Pokemon kart turnuvalar dzenlenmektedir. Her gn World Boss Spawn edilmektedir katlanlara dl ve ilk e ekstra dl verilmektedir. Maksimim pokemon leveli 155'e kartlmtr. Legend spawn sunucudaki
oyuncu saysna gre azalp artmaktadr ans %5'tir.
HEPNZ SUNUCUMUZA BEKLERZ
POKEBATLA PXELMON
Trk Pokemon Sunucusu 7/24 Lagsz Sunucu GTS Sistemi kili Takm Savalar
Turnuvalar ve Etkinlikler Canl Yaynlarda Birlikte Oynama Frsat Dzenli Yenilenen Orman Gelimi GYM ve Eitmen Sistemi
Market ve Takas Sistemi Aktif Admin Kadrosu Arkada Ortam Vote Sistemi le dller Arsa Sistemi ve Klan Ev Alan Srekli Yenilenen Jenerasyon Raid Sistemi Boss Sistemi Hunt Sistemi Kasalar Canl Yaynlarda ve Videolarda Birlikte Oynuyoruz Dungeon Sistemi Kule Sistemi Gelimi Efsanevi Doma Sistemi Dzenlenmi Nether Dzenlenmi Uzay World Boss Sistemi Pokemon Kart Oyunu Turnuvas
Tamamen Trkeletirilmi Pluginler ve Modlar Dzenlenmi End Biomes O'Plenty Modu ile Farkl Biyomlar
20'den Fazla Aktif Oyuncusu Says
What kind of Minecraft Server is PokeBalta Turk Pixelmon?
PokeBalta Turk Pixelmon is a Minecraft Pixelmon Server that specifically serves players using the Java edition of the game. The server aims to provide a friendly and welcoming environment for players to enjoy a balanced and engaging Survival experience.
Types of Games and Gameplay on PokeBalta Turk Pixelmon?
Minecraft servers offer a diverse range of game modes and gameplay types, which is what sets them apart from one another. PokeBalta Turk Pixelmon is a Minecraft server that offers several types of games and gameplay, including Prison, Roleplay, PVP, PVE, LuckyBlock, Factions, McMMO, KitPvP, Economy, MiniGames, Survival Games modes.
Server software used to run PokeBalta Turk Pixelmon?
Using custom server software provides additional features, customization options, and plugin support compared to the original Minecraft server jar. This server has registered their server to use the following server software: Spigot
Does PokeBalta Turk Pixelmon use any special modpacks?
Modpacks often require players to install mods on their own client. This server has registered their server to use the following modpacks: Pixelmon
Additional plugins / mods installed on server
LuckPerms, VoidGen, LoginSecurity, PlaceholderAPI, BetterGUI, ClearLag, AutoMessage, PlayerTime, IllegalStack, NametagEdit, HolographicDisplays, Votifier, MySkin, Multiverse-Core, MuteChat, FastAsyncWorldEdit, Backpack, Multiverse-CoreFix, Vault, CratesPlus, WorldEdit, PlayerKits, AnimatedScoreboard, Essentials, QuickShop, SafeTrade, WorldGuard, antiRedstoneClock, gMoney, EssentialsChat, SuperbVote, TAB, GriefPrevention, Skript
How do I join the PokeBalta Turk Pixelmon server?
Join with Minecraft Java edition
Click on the Java IP here to copy it: pokebalta.mcsunucun.com
Open Minecraft and click the Multiplayer tab and click Add Server
Paste the IP into the Add Server option. Click Done
Click Join and enjoy playing on PokeBalta Turk Pixelmon