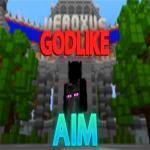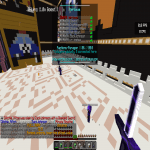 Do you want a hot chick, a Ferrari, and a trillion dollars? 💰
Well, we don't offer that in the Lifesteal department. But we do offer an AMAZING MINECRAFT SMP 💀
Are you ready to play the MOST FUN YOU'VE EVER HAD ON MINECRAFT? ❤️
Introducing the Veroxus Lifesteal SMP, the DonutSMP alternative without the sweaty losers and Lifesteal added!
We offer:
* Fusion Think of if DonutSMP and the Lifesteal SMP had a baby 🍼
* Smooth KB + Zero Lag This is an SMP with actual good knockback. The PvP is amazing. You won't find any lag here ⚡
* Zero Claims and Constant Raids Server is aiming to grow to 500 concurrent players by the end of July, so expect to find lots of bases where you can destroy and loot bases with no claim protection, be water, my friend 🥋
* 1.20 LATEST AND GREATEST VERSION SUPPORT We offer Minecraft on the latest version, you won't have to play 1.12 like cheating noob servers such as 2b2t 🤓
* HIRING STAFF Must be qualified We pay our staff monthly too! DM staff to get a job!
We don't have:
🛑 Dorks
🛑 Nerds
🛑 Geeks
🛑 Annoying manchild YouTubers that call themselves Dr on TikTok
🍪 Joe Biden's Chocolate Chip Ice Cream Vanilla is waaaay better 🍦
Note We do guerilla copy paste message marketing because that is the cheapest way to broadcast our message!
Join Veroxus Lifesteal SMP RIGHT NOW! (We are online and released!) for the Ultimate SMP Experience!
What kind of Minecraft Server is Veroxus?
Veroxus is a Minecraft Survival Server that specifically serves players using the Java edition of the game. The server aims to provide a friendly and welcoming environment for players to enjoy a balanced and engaging Survival experience.
Types of Games and Gameplay on Veroxus?
Minecraft servers offer a diverse range of game modes and gameplay types, which is what sets them apart from one another. Veroxus is a Minecraft server that offers several types of games and gameplay, including Prison, Anarchy, LifeSteal, Roleplay, PVP, McMMO, KitPvP, Economy, MiniGames modes.
Server software used to run Veroxus?
Using custom server software provides additional features, customization options, and plugin support compared to the original Minecraft server jar. This server has registered their server to use the following server software: Spigot
Additional plugins / mods installed on server
factions, prison, survival, mcmmo, duels, 1v1, minigames
How do I join the Veroxus server?
Join with Minecraft Java edition
Click on the Java IP here to copy it: veroxus.club
Open Minecraft and click the Multiplayer tab and click Add Server
Paste the IP into the Add Server option. Click Done
Click Join and enjoy playing on Veroxus