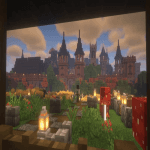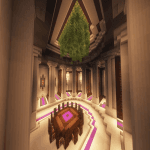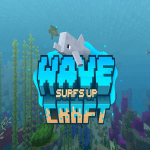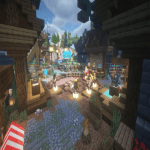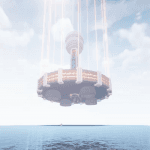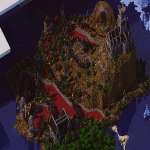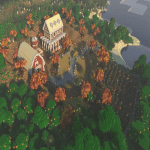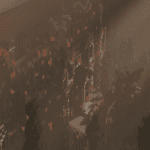 Welcome to WaveCraft, a vibrant and community-driven Minecraft server that's ready to make a splash in your gaming experience! Dive into a world where the community's voice is valued, and where every player suggestion helps shape the server's evolution.
On Wavecraft, players can stay busy working on their Slimefun projects, working together in server build battles, or participating in the hourly fishing competitions.
One of WaveCraft's standout features is the incorporation of custom items and perks, all within the vanilla Minecraft experience. No need for additional mods! Immerse yourself in a world where unique items come to life with custom models, adding a visually stunning touch to your adventures.
Earn points as you embark on thrilling quests and challenges, and exchange them for coveted in-game treasures. From majestic mounts to adorable pets, and from customized armor to powerful tools, the possibilities are endless. Your efforts and dedication will be rewarded with a vast array of exclusive items to enhance your gameplay and showcase your individuality.
Prepare yourself for a tide of excitement with our weekly and daily server events. Participate in thrilling building competitions, showcasing your creativity and skill as you vie for recognition and rewards. Test your angling expertise in fishing competitions, where reeling in rare fish can unlock special items such as the legendary rainbow rod. And keep an eye out for pinata parties, where the skies rain down crate keys and exclusive custom items, turning every gathering into an exhilarating fiesta.
But WaveCraft isn't just about the features—it's about the community that brings it all to life. Join a friendly and welcoming group of players who are passionate about creating a thriving environment. Share your ideas, connect with fellow gamers, and experience the joy of building and exploring together. WaveCraft is more than just a server; it's a place where friendships are forged, memories are made, and adventures are embarked upon as a united front.
What kind of Minecraft Server is WaveCraft 🌊 ?
WaveCraft 🌊 is a Minecraft Survival Server that caters to players using both Java and Bedrock editions of the game. The server aims to provide a friendly and welcoming environment for players to enjoy a balanced and engaging Survival experience.
They offer the following server quality standards:
Family-friendly
Types of Games and Gameplay on WaveCraft 🌊 ?
Minecraft servers offer a diverse range of game modes and gameplay types, which is what sets them apart from one another. WaveCraft 🌊 is a Minecraft server that offers several types of games and gameplay, including Roleplay, PVP, PVE, McMMO, KitPvP, Economy modes.
Server software used to run WaveCraft 🌊 ?
Using custom server software provides additional features, customization options, and plugin support compared to the original Minecraft server jar. This server has registered their server to use the following server software: Spigot
Additional plugins / mods installed on server
slimefun, auctionhouse, kitpvp, betterrtp, itemsadder
How do I join the WaveCraft 🌊 server?
Join with Minecraft Java edition
Click on the Java IP here to copy it: playwavecraft.net
Open Minecraft and click the Multiplayer tab and click Add Server
Paste the IP into the Add Server option. Click Done
Click Join and enjoy playing on WaveCraft 🌊
Join with Minecraft Bedrock / Pocket Edition (MCPE)
Click on the link here to: Add WaveCraft 🌊 to Minecraft Pocket Edition
Click Play and enjoy playing on WaveCraft 🌊 Bedrock Edition.
If the above does not work, then Copy this IP and Port individually. playwavecraft.net Port: 25565
Open Minecraft Pocket Edition and click the Play button
Open the Servers tab and click on the Add Server option
Paste the IP into the Server Address field, and the Port in the Port field
Click Play and enjoy playing on WaveCraft 🌊 Bedrock Edition.