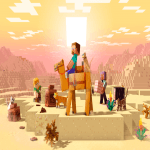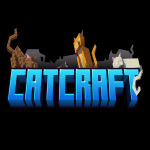 WE'VE JUST UPDATED TO 1.20 - FEATURING THE LATEST TRAILS & TALES UPDATE! Come join our survival server to explore the new cherry biomes, archeology, mobs and world expansions!
Discover the Best Minecraft Survival Server on CatCraft!
Embark on an unforgettable journey in CatCraft, an immersive and feature-rich Minecraft Survival SMP designed for players seeking the perfect blend of excitement and simplicity. Join our welcoming community, where seasoned and new players come together to explore, learn, and thrive in a vibrant world brimming with endless possibilities!
Unleash Your Creativity in CatCraft Here's What Awaits You:
Explore the Expansive Realms: Dive into our ever-expanding, never-resetting Overworld, including the newly launched Green Realm teeming with untold adventures!
Instant Tree Chopping & Veinmining Support: Enjoy seamless resource gathering with our efficient tree chopping and veinmining addition perfect for builders and miners alike!
Thriving Player-Driven Economy: Shape CatCrafts economy with our community driven diamond-based economy and bustling Market, packed with unique player-owned shops.
Latest Minecraft Version (1.20.1): Stay up-to-date with the latest Minecraft updates, enhancing your gameplay with fresh content and endless exploration.
Java & Bedrock Compatibility: Play on your preferred platform, as our server fully supports both Java and Bedrock editions.
Worldwide Community & Staff: Connect with friendly players and supportive staff from various time zones, ensuring a vibrant and helpful community around the clock.
Grief Protection & Smooth Performance: Experience uninterrupted fun with our powerful servers, top-notch grief protection, and lag-free gameplay.
Regular Events & Activities: Participate in engaging events and activities curated by our dedicated staff, keeping the CatCraft experience fresh and entertaining.
Join CatCraft today and become a part of our ever-growing community. Adventure awaits are you ready to answer the call?
IP: msl.catcraft.net
Bedrock Port: 19132
Website: [https://catcraft.net](https://catcraft.net/)
Wiki: [https://wiki.catcraft.net](https://wiki.catcraft.net/)
Store: [https://store.catcraft.net](https://store.catcraft.net/)
What kind of Minecraft Server is CatCraft Survival?
CatCraft Survival is a Minecraft Survival Server that caters to players using both Java and Bedrock editions of the game. The server aims to provide a friendly and welcoming environment for players to enjoy a balanced and engaging Survival experience.
Types of Games and Gameplay on CatCraft Survival?
Minecraft servers offer a diverse range of game modes and gameplay types, which is what sets them apart from one another. CatCraft Survival is a Minecraft server that offers several types of games and gameplay, including Towny, PVE, Land Claim, Economy modes.
Server software used to run CatCraft Survival?
Using custom server software provides additional features, customization options, and plugin support compared to the original Minecraft server jar. This server has registered their server to use the following server software: Spigot
How do I join the CatCraft Survival server?
Join with Minecraft Java edition
Click on the Java IP here to copy it: msl.catcraft.net
Open Minecraft and click the Multiplayer tab and click Add Server
Paste the IP into the Add Server option. Click Done
Click Join and enjoy playing on CatCraft Survival
Join with Minecraft Bedrock / Pocket Edition (MCPE)
Click on the link here to: Add CatCraft Survival to Minecraft Pocket Edition
Click Play and enjoy playing on CatCraft Survival Bedrock Edition.
If the above does not work, then Copy this IP and Port individually. msl.catcraft.net Port: 19132
Open Minecraft Pocket Edition and click the Play button
Open the Servers tab and click on the Add Server option
Paste the IP into the Server Address field, and the Port in the Port field
Click Play and enjoy playing on CatCraft Survival Bedrock Edition.
Chart: Players online on CatCraft Survival in the month of November